Oleh : Indira Abidin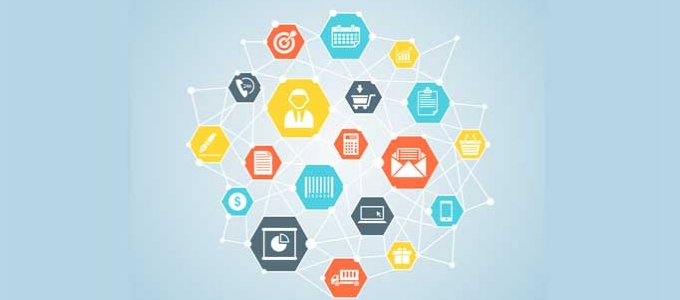 Menjadi brand yang Top of Mind adalah impian setiap pemilik brand. Di mata calon franchisee brand ini adalah brand yang paling diingat dan kemungkinan diinginkan untuk menjadi tempat berinvestasi. Di mata konsumen brand ini yang paling cepat muncul di kepala mereka saat mereka membutuhkan apa yang ditawarkan. Kemungkinan besar mereka pulalah yang paling dulu dituju.
Berdasarkan Majalah Entrepreneur yang menyusun Franchise500, daftar franchise terbaik setiap tahun, lima franchise terbaik tahun 2015 adalah Hampton Hotels, Anytime Fitness, Subway, Jack in the Box, Supercuts, Jimmy John Super Sandwiches, Servpro, Denny's, Pizza Hut dan 7 Eleven.
Yuk kita tengok salah satu kampanye yang dilakukan oleh Papa John untuk membangun posisi Top of Mind.
Perencanaan
Tahun 2009 lalu Papa John menemukan bahwa konsumen di Amerika menyukai segalanya yang sehat, bernutrisi dan ramah lingkungan. Toko-toko pizza kecil sudah banyak yang menjual pizza dengan bahan dasar gandum (whole wheat crust pizza), tapi belum ada toko berbasis nasional yang melakukannya. Maka Papa John pun mengambil kesempatan ini dan menjadi toko pizza pertama yang menjual whole wheat crust pizza. Maka mereka pun mendapat tantangan untuk menjadi yang pertama dan paling diingat oleh konsumen dalam hal ini. Dan diluncurkanlah sebuah kampanye peluncuran produk yang sangat berdampak saat itu.
Kampanye ini diawali dengan berbagai riset di tiga kota sasaran untuk benar-benar mengetahui minat dan persepsi konsumen terhadap whole wheat crust pizza. Riset membuktikan bahwa mayoritas konsumen memang benar-benar menyukai dan memilih pizza yang sehat dan whole wheat crust dianggap dapat meningkatkan kualitas pizza.
Papa John memutuskan untuk meluncurkan produk baru ini dengan cara yang kreatif dan menarik perhatian massa. Untuk menekankan aspek bahan "makanan yang segar" mereka melakukannya dengan membuat lingkaran-lingkaran tanaman (crop circle) di Colorado, tempat gandum Papa John ditanam. Kegiatan ini juga memperkenalkan potensi dan kekayaan Colorado dalam hal pertanian. Papa John bermitra dengan Komite Gandum dan pakar-pakar nutrisi untuk membangun kredibilitas program.
Aktivitas peluncuran
Berbagai hal yang dilakukan untuk meluncurkan produk baru ini adalah:
Membuat media kit yang ramah lingkungan dan dapat didaur ulang, mengirimnya ke 200 media.
Mengedukasi wartawan mengenai perbedaan whole grain dan multigrain, karena adanya competitor yang menggunakan multigrain.
Mengirimkan sampel produk ke berbagai media untuk dinikmati dan dicermati sebelum mereka menulis untuk para pembaca.
Bekerja sama dengan sekolah-sekolah untuk memasukkan pizza dalam menu makan siang sekolah
Membangun landing page yang unik di website Papa John untuk mengedukasi konsumen mengenai manfaat gandum dan keunggulan whole wheat crust pizza.
Tema mengenai segarnya bahan-bahan yang digunakan disatukan dengan ladang yang ada di Colorado, Denver. Kebetulan Denver sangat ramai saat peluncuran ini dilakukan, karena ada Democratic National Convention.
Berkolaborasi dengan Stan Herd, seniman hasil karya bumi yang terkenal dengan crop circle nya, untuk membuat sebuah lingkaran yang menampilkan produk baru Papa John di tengah ladang gandum, menyampaikan pesan bahwa Papa John menawarkan whole wheat crust pizza.
Bekerja sama dengan walikota setempat dan Komisi Gandum Colorado, serta Kementrian Pertanian untuk meluncurkan crop circle yang menandai peluncuran produk baru Papa John.
Mengundang anggota dewan perwakilan daerah, kongres, senator, pimpinan Komisi Pertanian Colorado, Presiden Komisi Makanan Gandum dan media.
Menempatkan lift truck agar hadirin bisa melihat lingkaran tumbuhan dari atas
Mengirimkan pizza produk baru Papa John ke semua jaringan siaran TV untuk membangun ketertarikan hadir di acara peluncuran
Melakukan sampling di acara peluncuran
Melakukan shooting dari udara agar jaringan TV lokal dapat menyiarkan crop circle Papa John dari atas dan meyakinkan mereka agar dapat mengirimkan hasil shooting tersebut ke group nasional.
Mengirimkan foto dan video dari acara peluncuran ke semua outlet Papa John, dan menampilkannya di website dan semua channel media sosial.
Hasil Top of Mind
Peluncuran tersebut menghasilkan kenaikan sales 15%, melebihi target awal 10%. Secara keseluruhan pada periode tersebut sales naik 10%. Whole wheat crust pizza menjadi andalan yang mencakup 20% online sales selama masa promosi.
Peluncuran ini menghasilkan 132 juta impresi media dan ditampilkan di 470 media termasuk USA Today, The New York Times, Denver Post, Rocky Mountain News, BusinessWeek, Adweek, Self, Woman's World, Parenting, CNN (Jeanne Moos), CNN Headline News, CNN w/ Wolf Blitzer, Fox News, CNBC, ABC World News Tonight; lebih dari 160 TV lokal, lebih dari 70 blog industri. Produk baru ini juga dipilih oleh majalah QSR sebagai "the healthy product introduction of the year." Pizza ini juga menjadi pizza yang paling dipilih oleh ratusan sekolah di Amerika.
Secara keseluruhan, program peluncuran ini sukses membangun posisi Papa John sebagai "top of mind" di masa itu dalam hal nutrisi dan kesehatan.
Bagaimana dengan strategi anda membangun posisi  "top of mind?"