Photo: (From Left to Right) Leona Tan (Head of DBS Foundation), Euleen Goh (Chairman of DBS Foundation), Prof. Dr. Ir. Kuntoro Mangkusubroto (Founder School of Business and Management of the Bandung Institute of Technology), Janine Teo (CEO of SolveEducation!) Leonardo Koesmanto (Head of Digital Bank Indonesia, DBS) and Muhammad Alfatih Timur (CEO of kitabisa.com)
DBS, one of the leading financial services in Asia, held a regional summit conference, which was attended by social entrepreneurships with prominent speakers and participants from all corners of the world. This conference titled 'DBS Foundation Social Enterprises Summit 2017', was held in Jakarta on October, 24th, 2017.
Quoting Euleen Goh, Chairman of DBS Foundation, explained, DBS Foundation was officially launched 2 years ago with a vision to create a better future especially in Asia through many programs like social enterprise competition, learning forum, incubation, finance support, and accompaniment. In its second year, the Social Enterprises Summit, DBS foundation realized about entrepreneurs need to know the importance of innovation in presence of wider social impact also included many discussion about social business strategy, methods, and knowledge in accelerate of social innovation.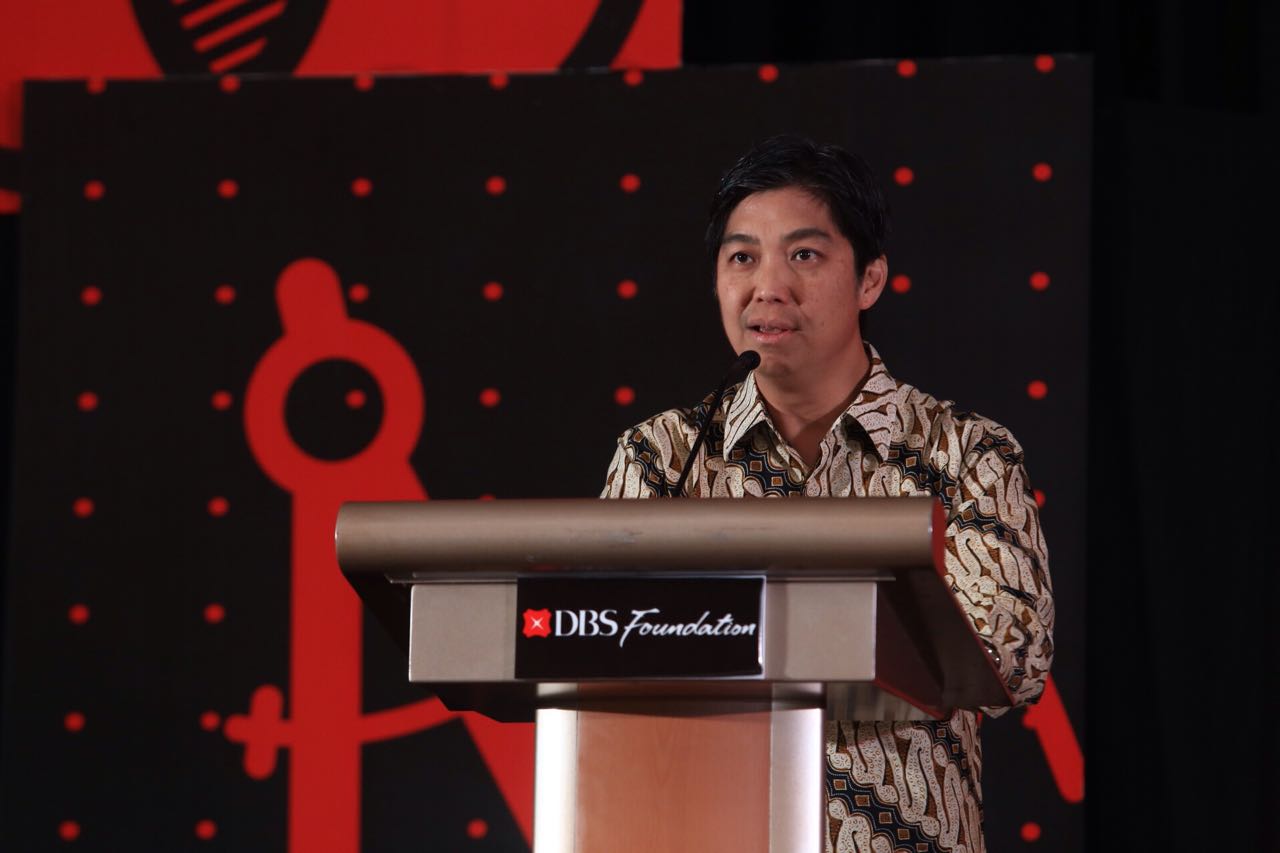 Photo: Paulus Sutisna as President Director of DBS Indonesia opened DBS Foundation Social Enterprises Summit 2017, a regional summit conference for social entrepreneurs in Asia and beyond.
Inmas Ayu Ratnasari as the Public Relations Consultant of Fortune PR said "DBS SE summit reflects the DBS's commitment in developing the ecosystem of social entrepreneurs in the Asia Region within a sustainable way. This Summit is expected to be the benchmark for a community consist of changemakers / social entrepreneurs in delving deeper into strategies, methods and know-how to accelerate social innovation in order to create greater impact for community. Moreover, this year DBS Summit particularly held in Indonesia, due to the fact that sociopreneurship has been predicted as the future business trend in Indonesia, resulting in approximately thousands of Indonesian youth has been running their own social enterprises."