One of the criteria as a good corporation is a good public reputation. It is important in the current business environment to build and maintain the reputation building.
To determine whether a corporate has a good reputation, it is best to measure the stakeholders' perception gained through the quality of services, communications and engagement with them. When we deliver our product or service in good quality and through good communications, we should be able to create the "good reputation" perception we had expected.
Creating a reputation takes time and effort and it is something that can be lost in an instant, thus it is important to maintain them. There are a number of things you can do to maintain it: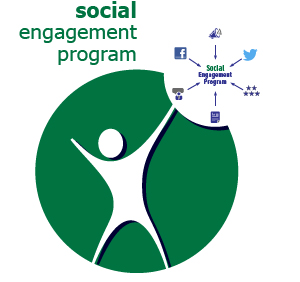 A corporate needs to maintain good communication with stakeholders. Such maintenance means both parties should share beneficial information continuously –through correspondence or if possible on a more social level after office hours. This information sharing is a gesture that the company has been trusted by partners and successfully influencing them through the abilities and capacities in executing and finishing its job and responsibilities.
Aside from the step stated above, there are other prime factors to maintain good reputation of a company: Company's work ethics, employees, leadership, management and its social responsibilities.
Creating social programs is a way to build more trust of the company. When a company creates a social program to support specific cause relating to the corporate and business objectives, they can gain trust from its stakeholders. However, to create a good social program that would meet the corporate and business objectives, it is of utmost importance to do the research issue and stakeholders mapping beforehand to pinpoint the most relevant social program that can benefit all parties. Each program has its own targets, so the challenge is to find the most relevant target for the respective program.
Before a company launches a certain social program, it is best to decide social program based on the company's objectives, vision and mission, value and rules. Find the gap between internal and external team's expectation. Invite all of the company's leaders and employees to participate, let them know that the program represents high commitment between the company and its clients or customers.
Cause-Related Marketing (CRM) is one social program a company can hold in terms of reaching its Corporate Social Responsibility goal. It is a mutually beneficial collaboration between a corporation and a non-profit organisation designed to promote the former's sale and the latter's cause. CRM aims is to seek and raise awareness of certain issue and giving contribution of products or services of the corporation with the hope to induce further contribution from other related industrial sector to further help the cause. CRM benefits both the corporation in its marketing effort by leveraging its brand reputation as well as the non-profit organisation in elevating the importance of its cause.
An example of this effort was initiated by lightbulb company, OSRAM Indonesia, which successfully conducted a CRM program aimed at supporting the welfare of Jakarta coastal fishermen. The"Light for Fishermen" program was aimed at helping to reduce operational cost of its diesel fuel to generate electricity using regular light bulbs. OSRAM provided OSRAM's LED light bulb so that less energy is used hence increase the efficiency of the diesel fuel used.  Lights for Fishermen also helped to educate the fishermen not only on the importance on the efficient use of energy but also the good way to use eco-friendly technology so that efficiency and economical ways of fishing will provide them with more income to sustain their welfare while preserving nature.
In conclusion, conducting a social program is not merely for the purpose of building corporate reputation. It represents something bigger: to deliver the goodwill of the corporation in helping improve humanity.