Fortune PR just won two awards in Indonesia PR of the Year 2016 initiated by Indonesia's Marketing Communication Magazine, MIX Magazine. The awards are intended for PR agencies and experts in the field of public relations. Each award has been given to Fortune PR for its inspiring and successful programs conducted along with their partners. The first award is a collaboration between Fortune PR with Jotun Indonesia for the "Commemorating Indonesia's Hero Day through National Monument Park Reservation" campaign. The second is with Kansai Indonesia for the "Kansai Paint Coloring Indonesia 2015: Preserving Indonesia's Historical Mosques" campaign.
Together with Jotun, Fortune PR created a campaign that seeks primarily to preserve and maintain the beauty of Indonesia's heritage and historical sites in Jakarta. This program gained good impact in empowering civil servants and communities to work together for this campaign.
In Kansai's campaign, Fortune PR focuses on maintaining historical mosques on five big cities in Indonesia. This program successfully caught the judges' attention due to high involvement from communities.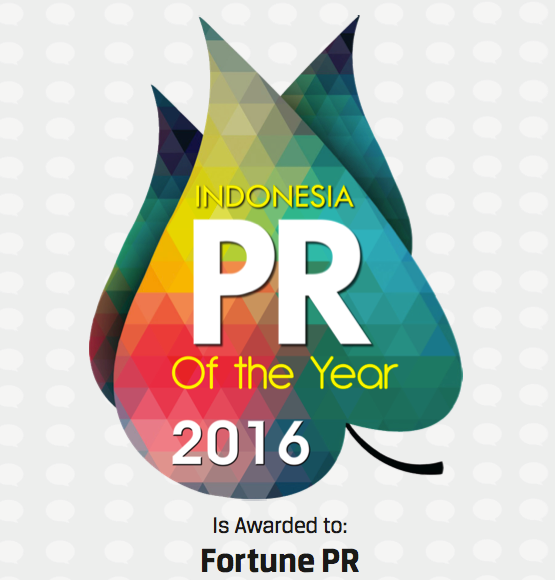 Among the judges are PR practitioners, academics, and media. The recognition indicated that both campaigns had strong contribution in both preserving and maintaining historical sites in Indonesia and seen as both creative and profitable.
Both programs were exceeded 100 others nominees and recognized as the Top 10 Indonesia Best PR Program 2016 in the Creative PR Program category. This is for the umpteenth times Fortune PR had won in MIX Awards.