Royal Enfield extends its partnership contract with Fortune PR, entering the second year today.
IPR Forum Korea trusts Fortune PR to partner up in B2B meeting in Indonesia.
Jakarta, 19 September 2016, PT. Fortune Pramana Rancang (Fortune PR), the leading strategic communications consultant in Indonesia announced today its successful achievements in making partnerships with two international top brands. Last August, lifestyle automotive brand from England, Royal Enfield, has trusted Fortune PR to be their communications consultant, alongside with Korean Forum IPR (international marketing management company from South Korea). Fortune PR has been trusted to handle their programs in the period of 2016 to 2017.
The oldest motorcycle brand in continuous production, Royal Enfield is the fastest growing motorcycle brand in the world, made its first motorcycle in 1901. A division of Eicher Motors Limited, with a unique and distinctive portfolio of modern classic motorcycles, Royal Enfield has grown for more than 50% year-on-year for the last 5 years, fast becoming a very important player in the global mid-size motorcycle market and is working towards re-inventing this space with motorcycles that are evocative and engaging and great fun to ride. Since 2015, when Royal Enfield forayed into Indonesia market, Fortune PR has been the communication partner of Royal Enfield, working closely towards launching and establishing the brand in the Indonesian market, building strategic brand campaigns through various project-based programs such as media relations, content management, event management, partnerships with local bloggers and influencers, and also social media management. In its second year of relationship, Fortune PR continues to deliver strongly on all the local and international communication campaigns of Royal Enfield for Indonesia. Earlier July this year, Royal Enfield conducted its annual marquee ride, Himalayan Odyssey (HO) in this year. They did Himalayan Odyssey Woman (HO-W), the first women ride edition of HO. Royal Enfield invited experienced riders from several regions of India and some other countries including Indonesia, to explore the Himalayas with Royal Enfield. Fortune PR assisted Royal Enfield to arrange the trip for journalists, including the woman journalist, to participate in this trip.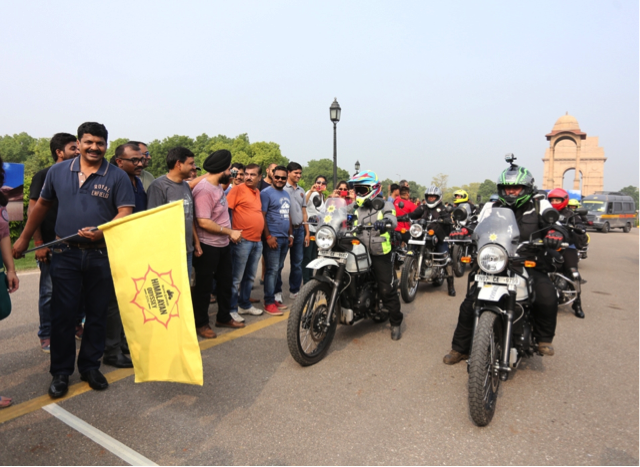 Photo 1: Mr. Shaji Koshy, Senior Vice President of Sales, Services and Spares Royal Enfield, removing departure Himalayan Odyssey riders – 13th contingent from India Gate (Flag Off).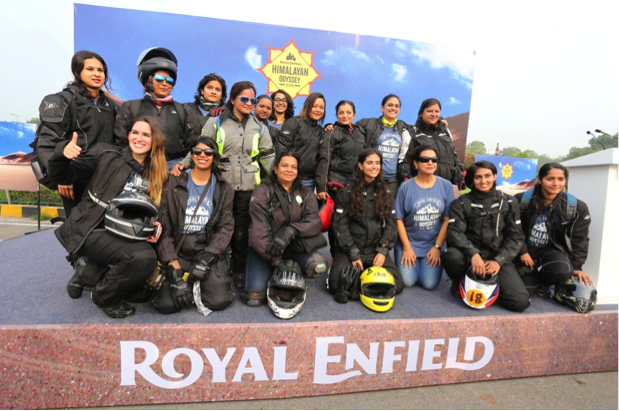 Photo 2: Women riders, who participated in Royal Enfield Himalayan Odyssey – Women (HO-W), the first women marquee ride debut, which also supported by all women crews (service staffs, technicians and doctors).⁠⁠⁠⁠
Meanwhile, IPR Forum is an international marketing management company from South Korea, which specializes on conventions, exhibitions, investment promotions, product launching, marketing consulting, and special events. With a reputation as an industry leader in South Korea, IPR Forum keeps on expanding partnerships with the government, industry associations in South Korea, and networks with companies and organizations in more than 50 countries. Fortune PR along with IPR Forum Korea will hold a business matching meeting/trade mission between companies from South Korea under NIPA Korea (National IT industry Promotion Agency) with the businessmen, associations, and IT & software industry players in Indonesia.
Thomas Franky, Managing Director of Fortune PR said, "Our two latest clients enriched our client list in August 2016 hence giving opportunities for us to expand. Within these clients, Fortune PR will strengthen their services within automotive, lifestyle and B2B business industries. This victory is a great blessing in this third quarter and is a great result of the team's hard work in achieving the 2016 target."
About Fortune PR
Fortune PR is the Leader of Indonesian Strategic Communications Consultant Company that was established in 1983 under FORU as the holding company. Since its establishment, Fortune PR has worked with various clients from diverse backgrounds and problem areas including healthcare, technology, digital, finance, crisis management, CSR, litigation, marketing, production, sports, public affair, social marketing, and many more. In 2011, Fortune PR transformed itself to be a full-service strategic communications consultant, providing not only PR services, but also digital, advertisement, event, brand strategy, and social marketing.