Pelanggan Akan Mendapatkan Benefit Voucher Belanja Untuk Pembelian ThinkPad Yoga, System x3650, Lenovo Storage S2200 dan Beberapa Jenis Produk Lenovo Lainnya.
 JAKARTA, Indonesia – 11 Desember, 2015: Lenovo (HKSE: 992) (ADR: LNVGY), vendor PC nomor satu dan salah satu dari tiga penyedia perangkat keras untuk server berbasis x86 paling besar di dunia, mengadakan promo akhir tahun yang bertajuk "Enjoy Celebration with More Innovation" dan FUNTASTIC Program. Promo ini memberi kesempatan bagi para pelaku bisnis dan pengguna kalangan profesional untuk menyambut tren teknologi baru lewat perangkat dengan performa tinggi. Perangkat-perangkat ini juga membantu pengguna dalam bekerja dan mengembangkan bisnis karena dilengkapi fitur keamanan & produktivitas inovatif.
ThinkPad Yoga
ThinkPad Yoga mengunggulkan desain yang tipis, ringan dan memiliki 4 mode pemakaian yang unik tanpa mengesampingkan kehandalan dan performa tinggi. Voucher diberikan untuk pembelian seri ThinkPad Yoga 11e, ThinkPad Yoga 12, serta ThinkPad Yoga 14. Penawaran ini merupakan bagian dari program "Enjoy Celebration with More Innovation" yang berlaku mulai 15 November-20 Desember 2015
Lenovo System x3650 & Lenovo Storage S2200
Lenovo System x3650 M5 menjadi solusi dari beban kerja tinggi yang dimiliki oleh bisnis dan industri besar. Dalam program ini, pelanggan diberi kesempatan mendapatkan voucher belanja Rp 1.000.000,00 untuk pembelian server tersebut. Voucher yang sama juga diberikan untuk pembelian Lenovo Storage S2200 yang bisa mengakomodir kebutuhan penyimpanan bagi perusahaan. Penawaran ini merupakan bagian dari "Funtastic Program" yang berlaku mulai 1 Oktober-20 Desember 2015.
Voucher senilai Rp 500.000,00 juga berlaku untuk seri ThinkPad Edge E450, ThinkPad E31,ThinkCentre E63z, Lenovo B40-80, Lenovo E40-80, Lenovo M41-80, ThinkCentre E73z dan ThinkCentre E93z. Program akhir tahun Lenovo menjadi penawaran menarik bagi pelanggan dan membuktikan komitmen Lenovo untuk memenuhi kebutuhan pengguna dari berbagai skala bisnis.
Untuk informasi lebih lanjut mengenai promosi dan info produk, konsumen bisa mengunjungi akun Twitter: @SolusiLenovo dan Facebook: Solusi Lenovo serta website http://solusilenovo.com/promotions/
Tentang Lenovo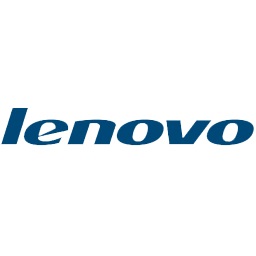 Lenovo (HKSE:992) (ADR:LNVGY) adalah perusahaan Fortune 500 global senilai 46 miliar dolar AS dan pemimpin dalam menyediakan inovasi bagi konsumen, komersial, dan teknologi enterprise. Portofolio produk dan layanan kami yang berkualitas tinggi serta aman mencakup PC (termasuk merek Think yang legendaris dan YOGA multimode), workstation, server, penyimpanan, smart TV, serta jajaran produk mobile seperti smartphone (termasuk merek Motorola), tablet dan aplikasi. Mari bergabung dengan kami di LinkedIn, follow Facebook dan Twitter (@LenovoID), atau kunjungi website kami www.lenovo.com/id dan www.solusilenovo.com.
Media Contact:                                                                                                                        
Erry Rahmantyo                                                                                   Kartika Anindita
Lenovo Indonesia                                                                                Fortune PR
Tel: +62 21 3002 1004                                                                          Tel: +62 816 934904
erahmantyo@lenovo.com                                                                    kartika@fortunepr.com