Photo (from left to right): Fredy Lo (Mkt Lead), Danny Harjono (Visiland), Johan Sugita (EPK), Clement Mak (Ingram), Budi Janto (CGM), Joni Lie (Microsoft), Ronaldi Suhendra (SMI), Andy Shien (ECS), and Helmy Susanto (Cons Lead).

Lenovo, one of the leading PC brand in the world, introduced their new laptop variants for entrepreneurs, students, designers, and gamers. Lenovo truly recognized that everyone living in the digital era today needed a futuristic laptop.
Lenovo held the "CitizensofTMRW" exhibition in Central Park, Jakarta, on September 14th, 2017. Different with the previous "Back to School" exhibition, this time Lenovo introduced their new premium products for a much wider segment, consisting of entrepreneurs, students, gamers, to designers. Lenovo wanted to provide a fast, useful, and a futuristic laptop for their tech-savvy customers.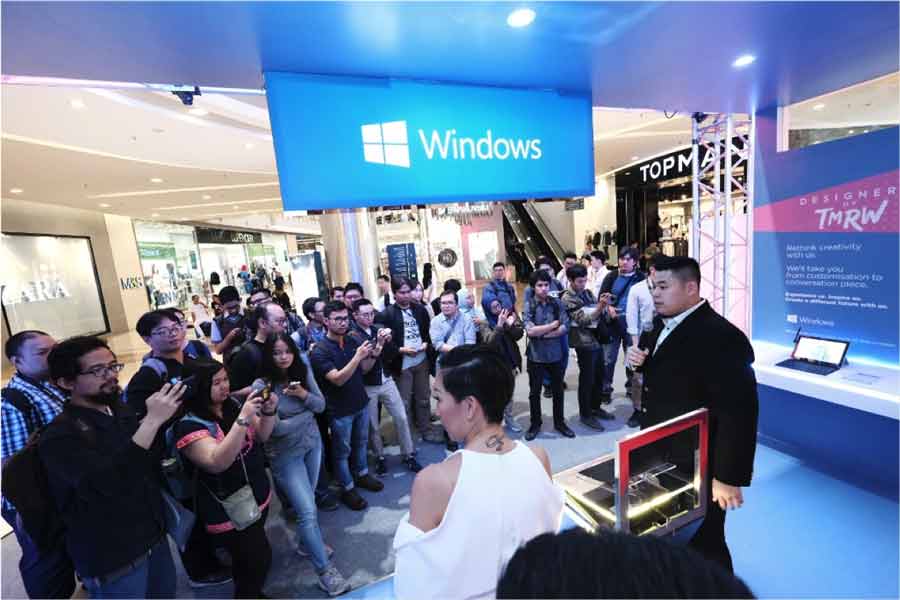 Photo: The media tour session as a part of "CitizensofTMRW" exhibition, on September, 14th, 2017, at Central Park, Jakarta.
Niko Radityo as the Associate Director of Fortune PR who handled the exhibition said "In the CitizensofTMRW exhibition, Lenovo targeted people that identify themselves as students, entrepreneurs, creative professionals, and gamers. In other words, this event tried to provide a product based on the customers' interest. Moreover, the new premium product represents what features that the publics' truly need from a laptop."